Spencer's Retail,
Vizag, India
LED lighting makeover using Philips LED battens helps Spencer retail increase customer footfalls and experience high energy & money savings.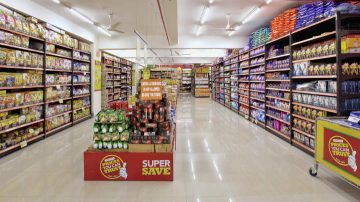 We thought of using LED lights as operational costs will be lower with no maintenance required. Customers are finding the new lighting better. Philips is a good brand and we are happy with the results after using Philips LED lighting.
- Mr. Himanshu Shekhar Singh, Add GM Projects, Spencers Retail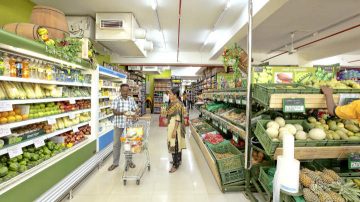 Customer challenge
Spencers retail is one of leading branded supermarket retail chains in India and were looking at changing their existing lighting with better more energy saving lighting.
The right lighting
Philips helped Spencers retail in reducing energy costs significantly by changing the existing lighting at their stores with GreenPerform LED battens which provide high energy savings, uniform glare free lighting, long life and maintenance free operation. Spencers is now able to attract more shoppers to its stores.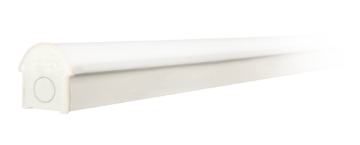 Philips GreenPerform
Experience more than 50% energy savings, uniform glare free light output and maintenance free operation.